Snakerunner
Hello World,
I thought I'd best post here and wish you all a Happy New Year!

I've been busy with Blender the last few days, although what with the festive season, I've not managed to get as far ahead as I'd like to have done.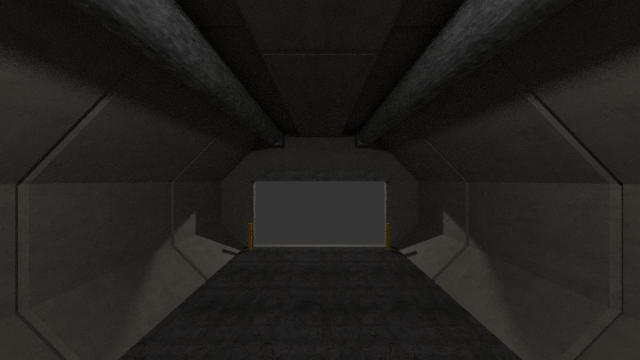 Above is a render from Blender showing the new Snakerunner hangar. I'm not entirely convinced that I like all the textures and I still need to finish a couple of bits of wall furniture; but its looking a lot better than the previous version did!
I also need to finalise the choices of textures, before somehow combining them all into a single UV mapped texture (Fun times)
I'll post more here when I have done :)
=PRoF=